After the last incarnation of Maneige, I plunged body and soul into the adventure of drum corps with the "Connection Quebec" group in Laval from 1984 to 1986.
I managed to show the drumline at Salle Claude-Champagne at a PAS gala.
In 1985, "Connexion Québec" had managed to carve out a place amongst the top 25 formation at the DCI. At that time, it's was a real feat!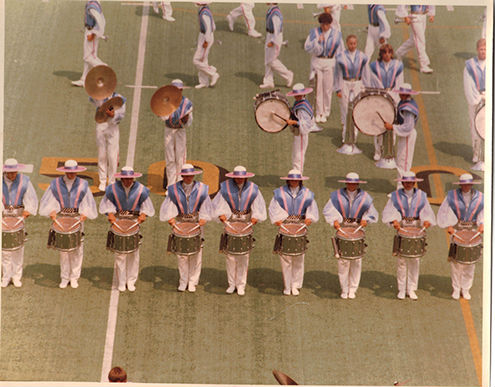 In the early 1980s until 1985 alongside my adventure with Maneige, I often had the opportunity to work with many Quebec artists accompanying them on he drums. Artists such as: François Guy, Renée Martel, Michel Rivard, Jérôme Langlois (himself a former Maneige band member, often urged me to add my personal touches to his creations), Régis Simard, Benny Barbara, Paul Beauregard, Régis Bélanger, Jean-Pierre Fréchette, David Scott, Sylvie Jasmin, Michel Brouillette, Wharren Stolow, Michel Dulac. It was quite varied as musical range.
I also experienced the music of popular and folk dance by working at the Old Munich (Bavarian music) with orchestras that rather consisted of European musicians like Hubert Renfert, Tony Perko, Carl Binoveck. I also often worked at Club Helios who specialized in social (line) dancing.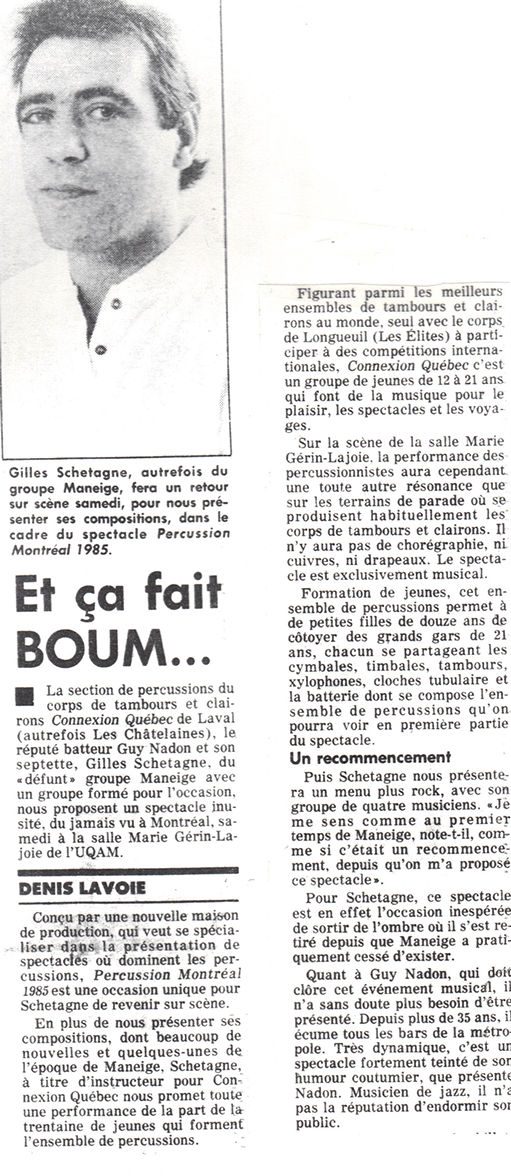 It was also the beginning of a new musical venture outside Maneige, therefore, the beginning of a solo career with "Percussion Montreal" in 1985 at UQAM.
I worked a lot with my friend Luc Sicard to get this project up.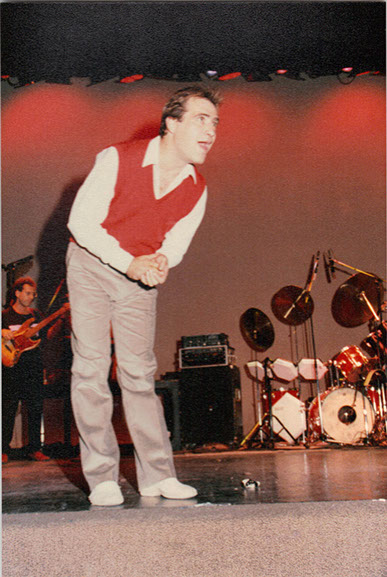 In 1986, they've entrusted me with the task of getting a band together for the "International Mime Festival of Montreal", "Le Band Qui Fait Du Bruit", again with the close collaboration of my friend Luc Sicard. It's also on this occasion that I had the great opportunity of knowing Alain Labrosse, a great percussion player.
In 1987 working with Pierre Millette's Big Band in Sorel, I met bass player Fred Farago.