Welcome to my website!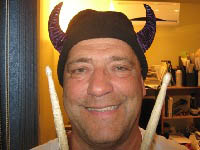 I am happy to share my music with you. In this infinite ocean that is the Internet, I only hope that it will find people who will like it.
I'm going to tell you where and when my career started and where it's going these days.
Attracted to the drums at a very young age, I experienced percussion with several drum and bugle corps throughout the province of Quebec before undertaking serious studies in music
First at the Conservatory of Music in Montreal, and then at UQAM.
I was a sideman for different singers and artists of Quebec and participated in the foundation of the instrumental band "MANEIGE" that lasted more than 14 years.
I then became a music teacher at a primary school for 22 years while continuing to explore all kinds of music, as a drummer (either as band leader or sideman) and/or composer.
I put down my music of yesterday and current in the section "Store". It is available for download only. I also continue to offer my services as a drummer or composer or both to those who need it.
There"s also a "Contact me" section, for those who would like to share something with me; I really like to do that.  You can click on my Facebook icon, upon which you'll be redirected to my special music page. In 2016, I made about thirty small videos that can be found when clicking on the YouTube icon.